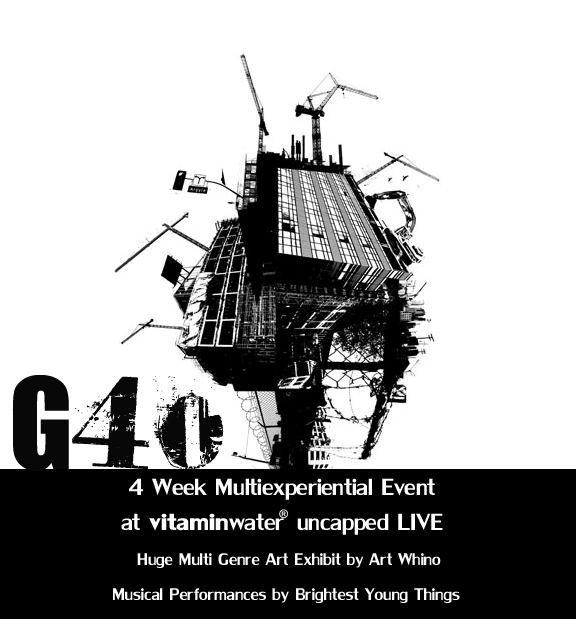 Art Whino returns to the Capital in 2011 from 5/19-6/17 for the second edition of G40 and I'll be showing a 20' x 8' mural.
The first G40 art summit in 2010 compounded artistically explosive cultures from all over the world and brought them to the DC metro area. By bringing all of these cultures from throughout the world to one place it allowed the visitor to be fully immersed in over 2000 works by 500 artists organized by floors corresponding to their cultural hubs.
The G40 Art Summit is a unprecedented experience in the art world with its scale and caliber of artists from around the world. This year the summit comes to the city next to the U street corridor taking over an entire 25,000 sqft building and showcasing art on all of it 4 floors. From over twenty artists showcasing 16' Murals to traditionally displayed artwork the summit will definitely have sensory overload requiring multiple trips to take in all the treats for the eyes.
May 19th - June 17th
Location: 2213-2217 14th street NW (the corner of 14th and W NW)
Full schedule, artist list and info
here
.